Over 1000 Algerian judges refuse to oversee vote if Bouteflika participates
Algerian President Abdelaziz Bouteflika announced that the upcoming presidential elections would be postponed, adding that he will not run for a fifth term.
Millions of Algerians have been staging continuous rallies across the country since February 22, after 82-year-old Bouteflika announced his intention to run for presidential election on April 18.
The Algerian government did not immediately announce the goal of the flight but it was likely that the plane came to collect the 82-year-old leader, who has been receiving medical treatment at the University Hospitals of Geneva (HUG).
Algerian President Abdelaziz Bouteflika, pictured in 2017, suffered a stroke in 2013 and has rarely been seen in public since.
Algerian media later reported that Bouteflika had landed at a military airport south of the capital Algiers and quickly departed in a convoy.
A general strike Sunday was taking place as the president arrived, with numerous shops in Algiers and other cities closed.
A number of protests have also been staged in Switzerland against the Algerian president since he arrived in the country.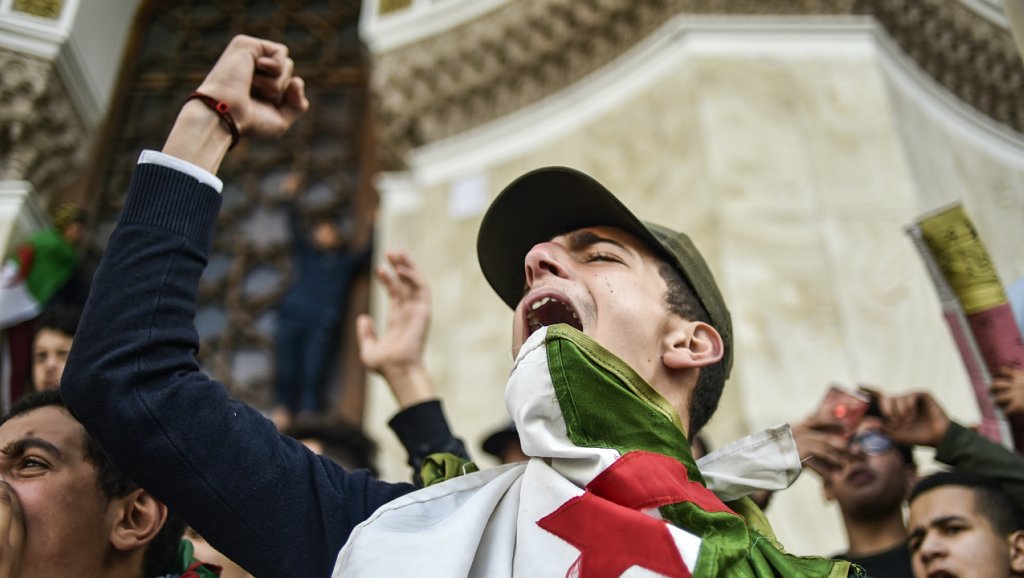 Algerian government plane heads north, destination unclear
The protests trickled down to middle-schoolers and high-schoolers, with several hundred marching in the centre of Algiers, also calling for Bouteflika to withdraw his bid for a fifth mandate.
"Since I was born, the only (president) I've known is Bouteflika", said Amina, a young protesting girl who asked not to give her full name.
Army Chief of Staff Ahmed Gaid Salah initially threatened the protesters, but made what was seen as a significant turnaround Sunday, saying "the people and the army share friendship, solidarity and a future vision for Algeria". "They're just 13-year-old kids".
The protesters have rejected his offer to limit his term if he wins the vote. The protest movement also wants a change in the much-decried system that has kept him there and has a stranglehold on the power structure.
Bouteflika managed to remain in power as the 2011 "Arab Spring" uprising toppled autocrats in neighboring countries mainly because Algeria had enough foreign reserves to boost state spending. Similar marches were held across the country.
On Sunday, thousands took to the streets of the capital carrying the Algerian flag and chanting: "Bouteflika, there will be no fifth term".